Humanize your brand and leverage the reach of your employees on LinkedIn. We develop selected employees into corporate influencers with an interactive program in 6-12 weeks.
A corporate influencer is an employee who uses their online presence to promote their company, products, and values. They have a substantial following on social media and are trusted voices or even thought leaders in their industry.
Establishing a corporate influencer program can be challenging due to the need for compliance and consistent content quality, and the investment of time and resources. Identifying suitable influencers and measuring ROI can also be tricky. Success hinges on careful planning and adaptability.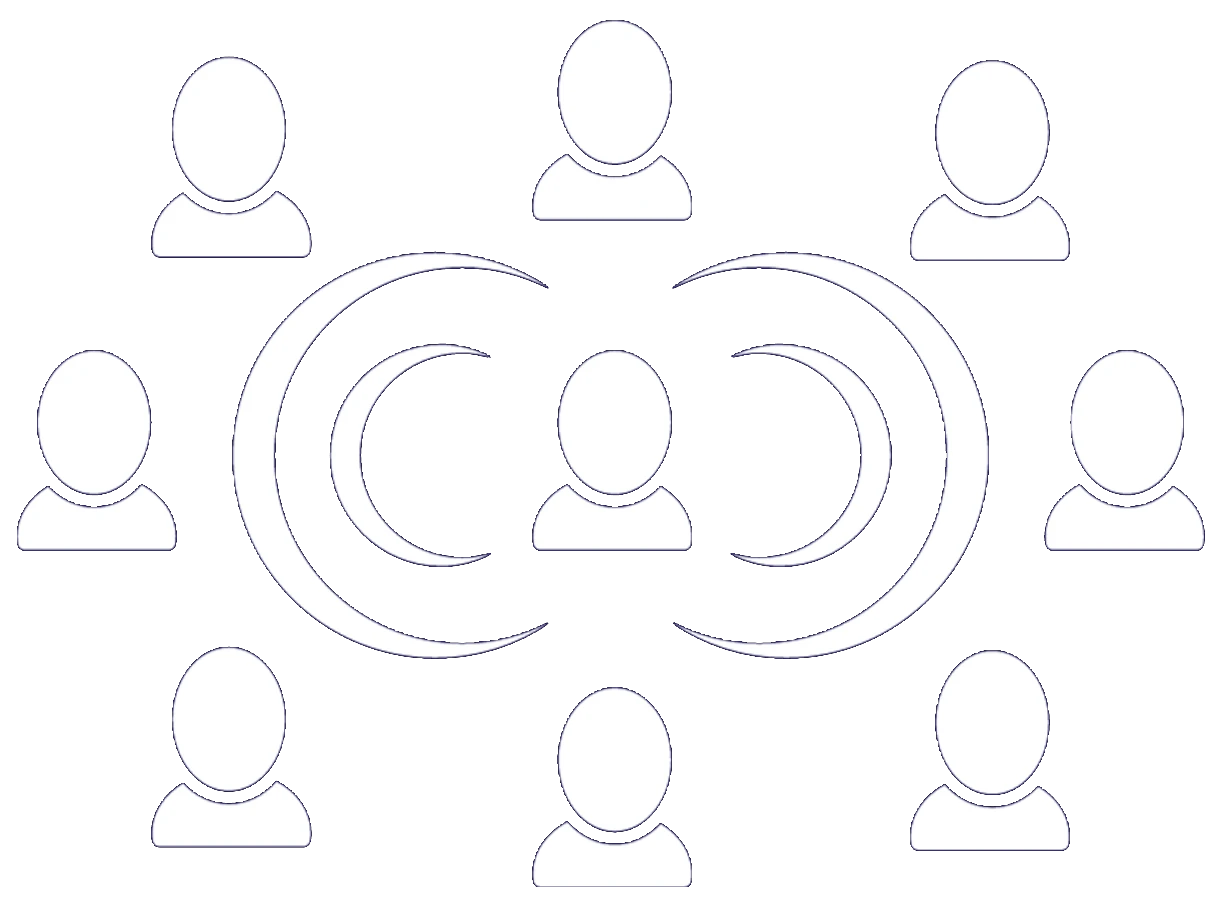 THE CORPORATE
INFLUENCER PROGRAM

WEEK 1: SET OBJECTIVES & STRATEGY
What objectives does your brand and your team want to achieve? Based on your goals, we will co-create and develop a strategy that aligns with them throughout our corporate influencer program. Also, we can help you by identifying the right employees that are suitable for your program.
WEEK 2: POSITIONING & PERSONAL BRANDING
We get to know your employees, learn about their strengths, backgrounds, and everything they're willing to share to develop a comprehensive personal brand book that defines their LinkedIn positioning.
WEEK 3-4: CONTENT STRATEGY & CREATOR TRAINING
The core part of the program is to develop a personal content strategy for each of your corporate influencers and identify suitable content production rituals. Additionally, during this phase of the program, we teach you about storytelling, crafting captivating hooks, working with visuals, understanding the algorithm, how to use emojis and hashtags and essentially how to create the perfect post.
WEEK 5: CONTENT CALENDAR PLANNING
Based on the content strategy, we will guide you in creating and managing a monthly content calendar that allows for effective planning and distribution. We will also provide guidance on scheduling and repurposing content.
WEEK 6: FOLLOWER GROWTH STRATEGY
Growing your followers is essential for expanding your reach. We will teach you a variety of best practices to increase your followers organically, following established playbooks and a few effective tricks.
WEEK 7-12: INTEGRATION & COACHING
We will integrate content production, distribution, and community management into your daily routines. Depending on your desired level of guidance and enablement, we will continue to coach your corporate influencers for an additional four weeks or more.